in News and Events
The Art of Visual Inquiry




Increasing Understanding with Connections

Thursday, October 27, 2016
11:00 am Pacific Time / 2:00 pm Eastern Time
Explore, Capture and Study with Your Digital Brain

Did you know that your digital Brain can actually make you smarter? By connecting information sources visually you not only build an essential reference of content but you enhance your understanding of key ideas, relationships and issues that foster new levels of insight.

This webinar is a must see for researchers, teachers, students and anyone who is organizing ideas.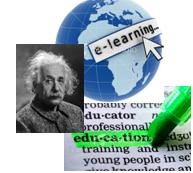 Topics include:
Using TheBrain as a study guide

Building a knowledgebase to increase understanding

Re-contextualizing information sources to create a perspective that matches your thinking


Analyzing relationships and mapping out information networks on complex subjects

Example Brains for teachers, students and researchers